Mar 16, 2016
​Bridgestone Firestone Venezolana opens its first ecological playground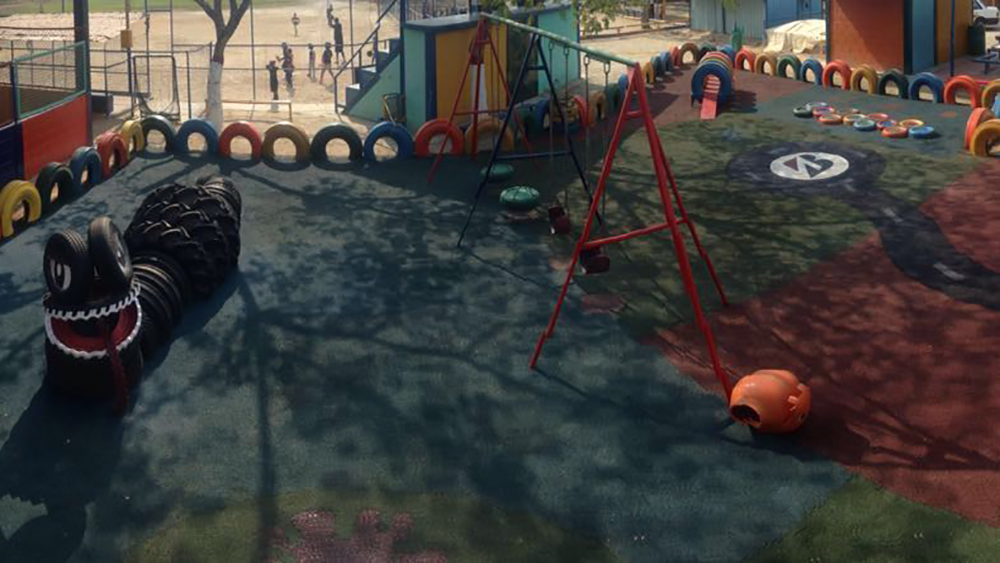 Bridgestone Firestone Venezolana (BFVZ) recently unveiled its first children's playground, Eco Park, built using recycled tires. Located in Valencia, Venezuela, at the Firestone Club, a recreational sports facility, the playground is made of 1,036 tires, which were converted into 8,550 kilos of rubber granules. Teammates and volunteers worked to construct the playground that is now used by more than 30,000 children from the community who can play, swing and climb in a safe environment.
On hand for the inauguration ceremony were members of the BFVZ Board of Directors and teammates from the Leader 2.0 Program, who led the construction of Eco Park.
"Bridgestone Firestone Venezolana created Eco Park as an alternative solution for used tires that now brings joy to thousands of children," said Mayela Carta, CSR Manager. "Committed to giving back to society and reducing our environmental impact, we plan to find additional opportunities to recycle tires to benefit society and the environment."