Sep 12, 2016
BSRO Interns Volunteer at Second Harvest Food Bank of Middle Tennessee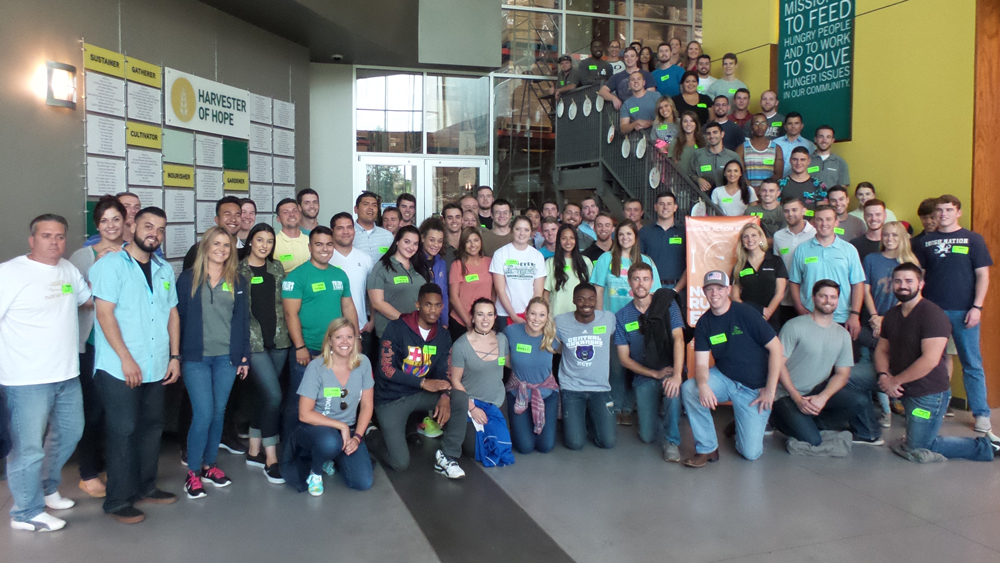 Bridgestone Retail Operations summer interns and event staff recently volunteered at the Second Harvest Food Bank of Middle Tennessee, an organization serving 46 counties across Central and West Tennessee. The volunteers helped Second Harvest sort an impressive 8,498 pounds of dry food and 4,221 pounds of frozen items, all ready to help feed the more than one million Tennesseans at risk of hunger each day. In addition, they assembled 2,218 food packets for the Children's BackPack program, which sends easy-to-prepare food home with more than 5,000 local, at-risk children on weekends and during school breaks.
During their time at Second Harvest, the group also learned more about the organization's outreach efforts, the importance of Front Line Leadership career experiences and how these experiences stimulate career growth and opportunities at Bridgestone.
We are deeply committed to serving the communities where we work – and helping make them better places to live. Volunteering with organizations like Second Harvest keeps us in touch with our neighbors and helps us meet the needs of the community. It also helps us build our local presence, boosting loyalty and trust with The Boss.

Click here to learn more about the work of the Second Harvest Food Bank of Middle Tennessee.